The Fast Results Workout - see changes in 4 to 6 weeks
This routine is suitable for both men and women - muscle tissue is the same; joint angles differ, and some goals vary; but this is a routine one that is designed to efficiently meet the needs of both men and women, using safe exercises that promote rapid improvement to:
Try some of these great workouts to acheive fitness, enhanced strength and weight loss:
Slow Burn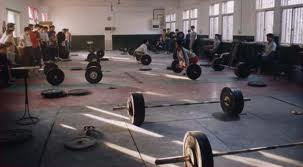 Whether you are new or experienced at weight lifting, I recommend the books below. It is important to have the correct technique and know what you are doing so that you get the best results and don't get hurt. It helps to reach your goals if you have a smart program to follow as well.
I especially recommend that you read and follow Mark Rippetoe's Starting Strength, 3rd Ed.